As many of you know Mike and I have moved and restored this 1850s log cabin as our new log studio! It is located behind our home at 190 Hope St, N. in Port Hope. It has been an unbelievable process and we are so happy with our new Fall, Winter and Spring home! (The Summer Program will always be held at the Mill—never fear!)
FUN in FEBRUARY!
JTTA ART WORKSHOP SCHEDULE*
SATURDAY MORNING ART WORKSHOPS
For kids 6-12 (held from 10:00-11:00) $20 plus HST per child (which includes all supplies)
Saturday, February 9: Bird Paintings on Canvas During this long winter who doesn't want to think about spring!?! During this workshop we will banish the winter blahs and learn how to draw and paint colourful bird paintings on canvas... maybe they will even inspire an early spring! A perfect gift to give to a friend or family member this Valentine's Day!
FAMILY DAY WORKSHOP
For kids ages 5-12; $20 plus HST
Monday, February 18th 10:00-11:00 Family Mandalas! What makes your family special? This workshop will teach students how to create a family mandala using your handprint as a starting point. The delicate and meaningful mandalas will use repeating shapes and words that represent your family to create a special and colourful keepsake to hang in your home. Happy Family Day!
TUESDAY AFTER SCHOOL ART CLUB
For kids 6-12 (held from 4:30-5:30) $20 plus HST per child (which includes all supplies)
Tuesday, February 19: Bird Paintings on Canvas
TEEN ART GROUP
For ages 12-16 (held from 5:30-6:30) $20 plus HST per student (which includes all supplies)
This group is a place to experiment with the media of your own choosing including drawing, pen and ink, watercolour, acrylic painting on canvas, chalk pastel, oil pastel and more in a friendly and creative environment!
Wednesday, February 13
COMING UP IN SPRING 2019:
MARCH BREAK WORKSHOPS: To Be Announced! Stay Tuned...
2019 SUMMER PROGRAM INFO & REGISTRATION
HOMESCHOOLING ART PROGRAM: A visual art program for home schooled children between the ages of 5 and 12. A 6-week art program held once a week where students learn a different art project and media each week (including drawing, watercolour, scratchboard, printmaking, chalk pastel and more!) Join our Email Mailing List to receive information about this upcoming program by contacting us at journeythroughthearts@bellnet.ca
YOUNG ARTISTS PROGRAM: This series of art workshops are geared towards young artists between the ages of 3 and 5 years old. Students will learn the fundamental art concepts where the art projects will explore geometric and organic shapes, warm and cool colours, colour mixing, creating 3D shapes and more! Each workshop will focus on a different media including painting, drawing and clay. Join our Email Mailing List to receive information about this upcoming program by contacting us at journeythroughthearts@bellnet.ca
*All workshops are held at our log studio at 190 Hope St. N. in Port Hope
TO REGISTER:
Email: journeythroughthearts@bellnet.ca
Phone: (905) 885-0908
DON'T FORGET TO
>

LIKE

<

US ON FACEBOOK for updates and workshop information!

I hope to see you at the studio!
Christine
---
The JTTA In-the-Schools Programme
WORKSHOPS INCLUDE:
Learning the Basics of Drawing
Relief Printmaking
Drawing Trees Inspired By Emily Carr
Caricatures
Pointillism
Portraits Inspired by Modigliani
Surrealism and Salvador Dali
Architectural Designs Inspired by Hundertwasser
Navajo Sandpainting and Symbolism
Art in the Round: Exploring Tibetan Mandalas
Australian Aboriginal Art
Drawing Our Own daVinci Flying Machines
Drawing Underwater Creatures
Egyptian Hieroglyphics

OwlPaintings on Canvas: Learning How to Mix Colours and Create Textures with Paint
Contour Leaf Drawings with Cross-hatching
Paintings That Make You SCREAM Inspired by
Edvard Munch
Pen and Ink Owls: Learning About Lines and Textures
How to Draw People in Proper Proportion
Canadian Aboriginal Art: Petroglyphs and Storytelling
Understanding Colour
Self-Portraits Inspired by Vincent vanGogh
Collage with Gustav Klimt
Cubism Portraits Inspired by Pablo Picasso
Landscape Painting and the Group of Seven
Scratchboard Inspired by the Tree of Life

We hope to see you at the studio soon!
---
WE ARE...
Journey Through the Arts, run by artist Christine Benson, and musician Mike Woods is a multi-faceted arts organization in Port Hope, Ontario which is dedicated to bringing a variety of exciting programmes to adults and children. Founded as a way to ensure "the arts" (music, art and drama) are an integeral part of children's lives JTTA offers week long summer programmes throughout July and August at a restored mill along the Ganaraska River. The summer programme, which was founded in 2002, teaches children (between the ages of 6 and 13) about the value and importance of using their creativity and imagination while they produce visual art, perform original musical compositions and perform short plays. The results are both inspiring and humbling as the children gain confidence and learn various skills throughout the week.
From its roots as a children's arts organization Journey Through the Arts (JTTA) has blossomed and grown into a place where adults and children alike can experience the limitless possibilities of the arts. JTTA now offers after school, weekend and specialty art workshops for children, private guitar lessons, a group recording facility and adult visual art workshops which are dedicated to exposing adults (with various levels of experience) to the fine arts.
In the summer of 2005 JTTA opened the doors of the The Journey Through the Arts Gallery which focuses on giving exhibition opportunities to local and regional artists and artisans. The JTTA Gallery offers visitors a glimpse into the ideas, practises, techniques and work of 15 artists. The gallery features a variety of media including painting, printmaking, jewelry and pottery. Exhibitions and artists are ever-changing with work that is sure to inspire the artist within all of us.
---
JOURNEY THROUGH THE ARTS OFFERS:
PRIVATE LESSONS for ADULTS & CHILDREN:
Arranged to suit your individual schedule, these lessons can be booked after school or in the evening. Lessons are 30 minutes ($20 per lesson) or 1 hour ($30 per lesson) plus HST. Private lessons include all art supplies. Lessons are based on your individual interests including mosaics, jewellery, painting on canvas, watercolour, printmaking and more!!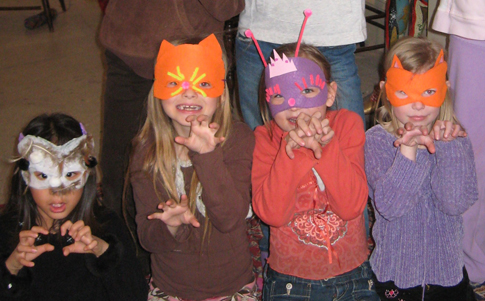 ART BIRTHDAY PARTIES:
JTTA offers a fun and creative way to celebrate your child's birthday! Your private party includes all supplies, snacks and an art project for each of your guests. Parties are one hour in length and are held at our downtown studios. Parties are suitable for children 6-13 and are $15 per child plus HST. Please visit our website or call the studio for project descriptions.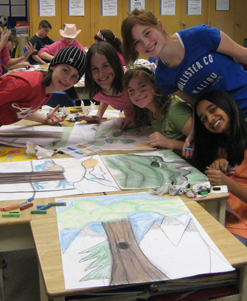 IN-THE-SCHOOLS PROGRAMME:
Invite JTTA to your school! Workshops are available for JK to Grade 8 in various media. All workshops are affordably priced at $6 plus HST per student, including all art supplies. Instruction is 2 periods in length and comes with an accompanying rubric that compliments the visual art curriculum.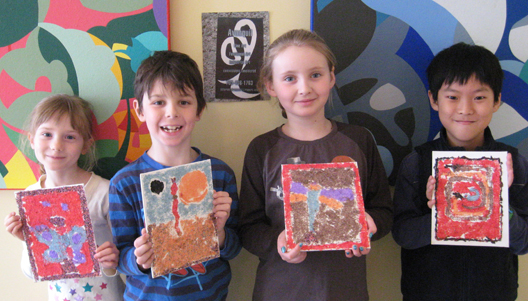 SATURDAY MORNING ART WORKSHOPS FOR CHILDREN 6-12:
Each 1 hour workshop focuses on a particular technique and/or art movement. Art workshops for children are held on Saturday's from 10:00-11:00 and are $20 per workshop plus HST (which includes all art supplies) and consist of a maximum of 10 participants. Children are not required to register for all workshops and are free to pick and choose the workshops that interest them!
THE NORTHUMBERLAND ROCK AND ROLL EXPERIENCE:
Features guitar lessons, guitar supplies and an impressive private permanent collection of Rock and Roll artifacts. Visit www.northumberlandrockandrollexperience.com for more information!
---