ART BIRTHDAY PARTIES
For Ages 6 to 13 years old
Are you stuck for a creative and fun way to celebrate your child's birthday? Why not hold a party at the log cabin at the Journey Through the Arts studio! Parties include:
a 1 hour art project
30 minutes for cake and/or presents
Birthday Party packages include:
a customized art project based on what the birthday child would like to do (painting, cartooning, drawing, clay sculpture etc) and a customized subject matter (their favourite animal, cartoon character). Email Christine to discuss all of the art media options AND subject matter available.
includes all art supplies
an art-themed goodie bag for each participant
Cost: $18 plus HST per child
**Parties can be booked to suit your schedule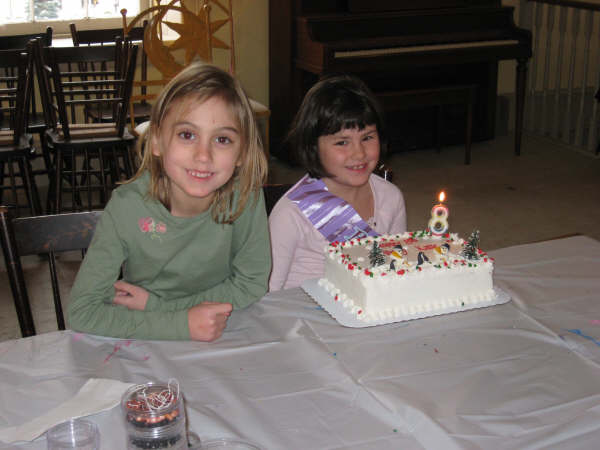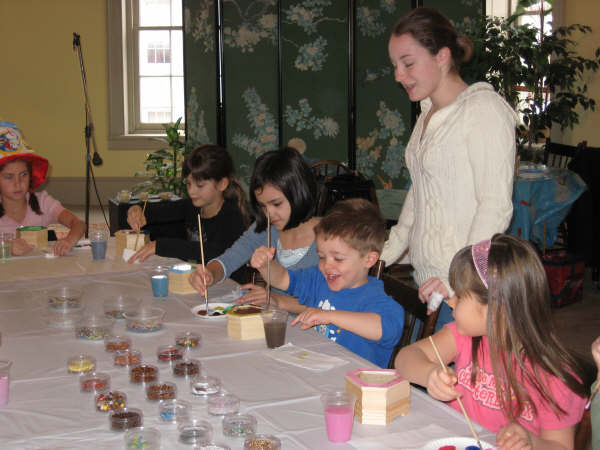 Choose from these fun party themes:
Landscape Painting: Paint your own colourful landscape or seascape using acrylic paints on stretched canvases.
Pottery: Using self-hardening clay we will construct coiled pots, pinch pots and create imaginative clay sculptures.
Self Portraits: Beginning with drawing activities such as how to draw the face in proportion and how to capture expression we will then create a portrait on canvas.
Watercolour: We will learn basic watercolour techniques such as "wet on wet", "dry brush" and use salt as a fun painting tool to create out own watercolour paintings.
Cartooning: We will start with drawing activities such as transforming stick figures into three dimensional figures and how to create your own cartoon. We will also learn to draw some famous cartoon characters too!
Animation: Using a character we created ourselves each child will create an animated flipbook using the concepts of simple animation.
Jewelry: We will use an assortment of glass, wooden, seed beads and funky beads to create a keychain, necklace, anklet, bracelet or earrings. We will also paint an accompanying jewelry box to store your new jewelry in!
Mask-making: Using coloured foam, ribbon, felt, pipe cleaners, pom poms, feathers, sea shells, buttons and a whole lot more we will create one-of-a-kind masks.